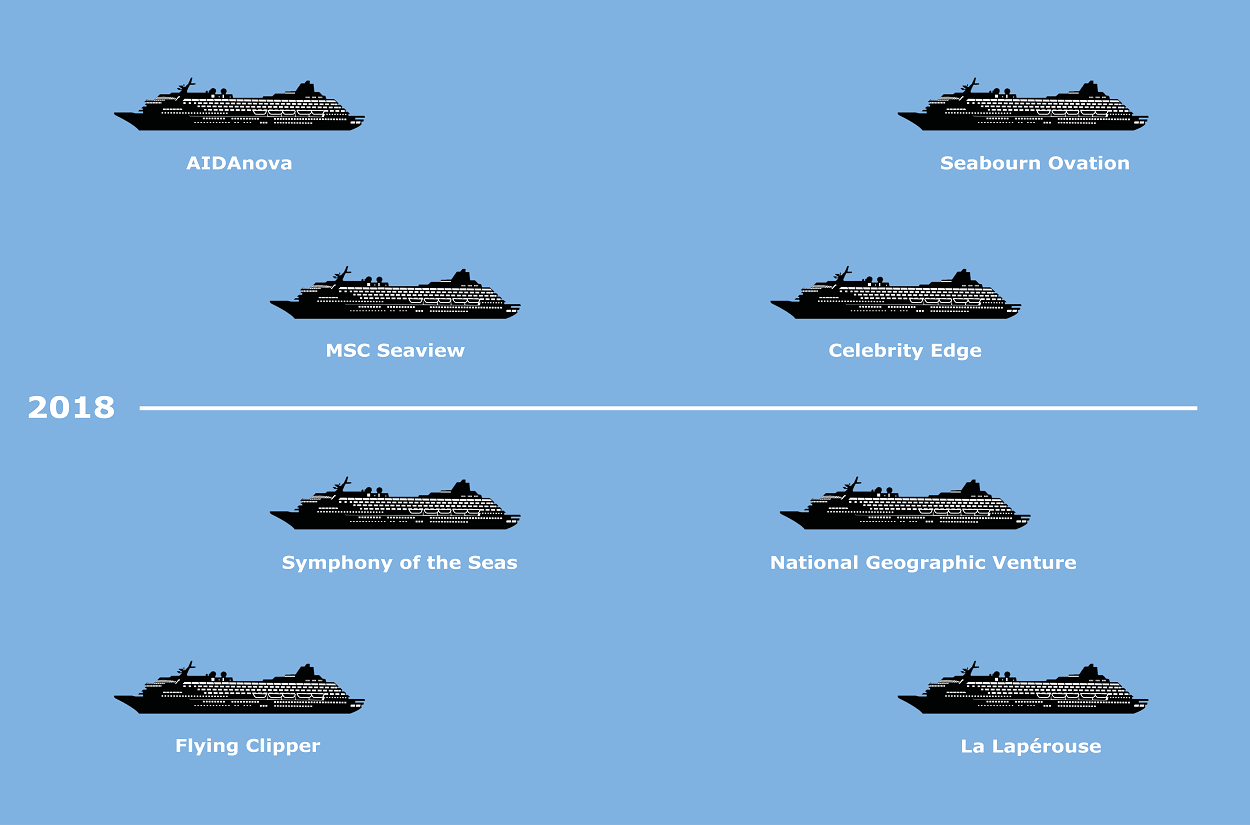 Oktober 2018
2018 ist ein Rekordjahr für neugebaute Kreuzfahrtschiffe
Noch nie haben wir so viele und so große neue Kreuzfahrtschiffe in nur einem Jahr gesehen!
8 dieser 14 neuen Schiffe haben Teppichlösungen von Dansk Wilton an Bord. Darauf können wir zurecht stolz sein.
Dansk Wilton liefert Teppiche für folgende Kreuzfahrtschiffe die 2018 in Betrieb gehen:
AIDAnova
MSC Seaview
Celebrity Edge
Seabourn Ovation
Symphony of the Seas
La Lapérouse
Flying Clipper
National Geographic Venture
Wir gratulieren unseren Kunden zu ihren neuen Schiffen.