8 out of 14 new cruise ships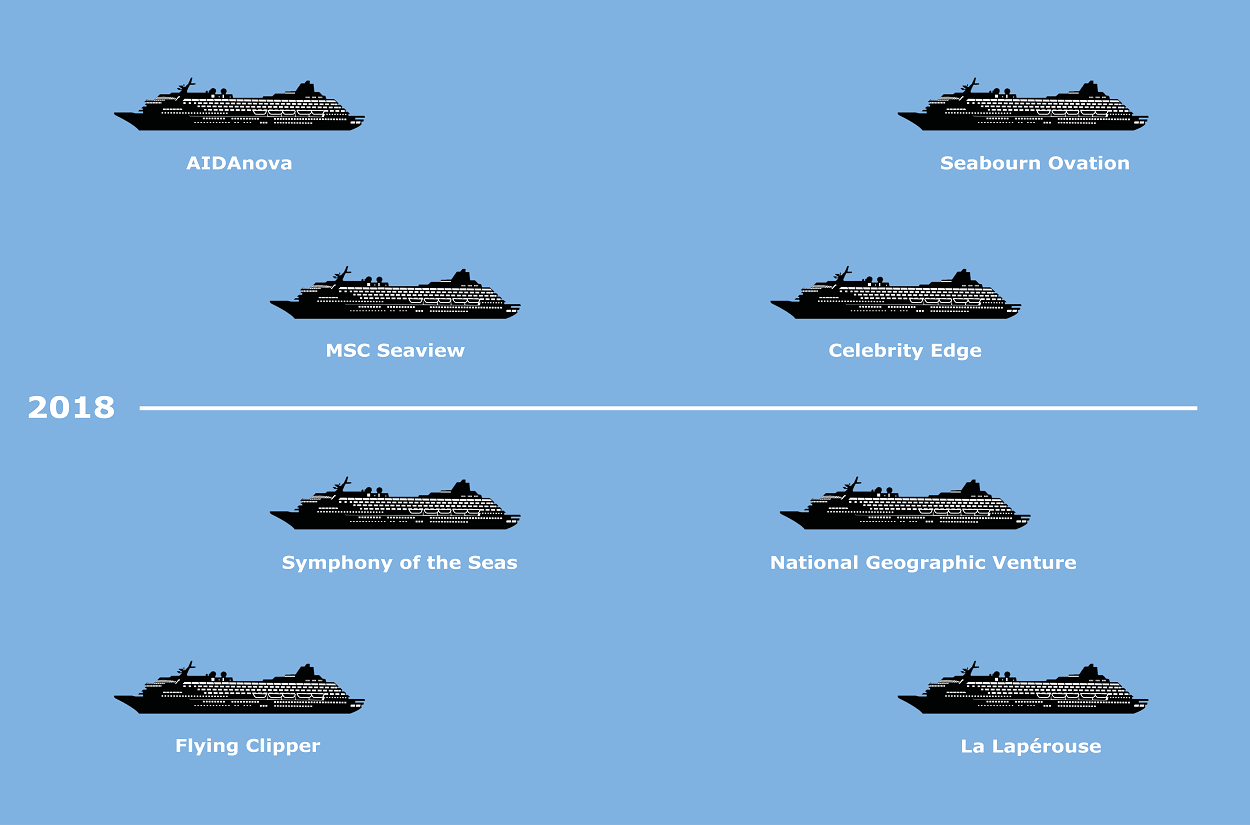 October 2018
2018 is a record year for new build cruise ships
We have never seen so many and so big new cruise ships in just one year!
8 out of these 14 new ships have carpet solutions from Dansk Wilton on board. This makes us proud.
Dansk Wilton supply carpets for the following new ships scheduled to enter service in 2018:
AIDAnova
MSC Seaview
Celebrity Edge
Seabourn Ovation
Symphony of the Seas
La Lapérouse
Flying Clipper
National Geographic Venture
We congratulate our customers on their new ships.