NEWS /
Colortec RE:THINK – Cradle to Cradle CertifiedTM (Bronze)
RE:THINK für einen nachhaltigen Fußabdruck
RE:THINK für einen nachhaltigen Fußabdruck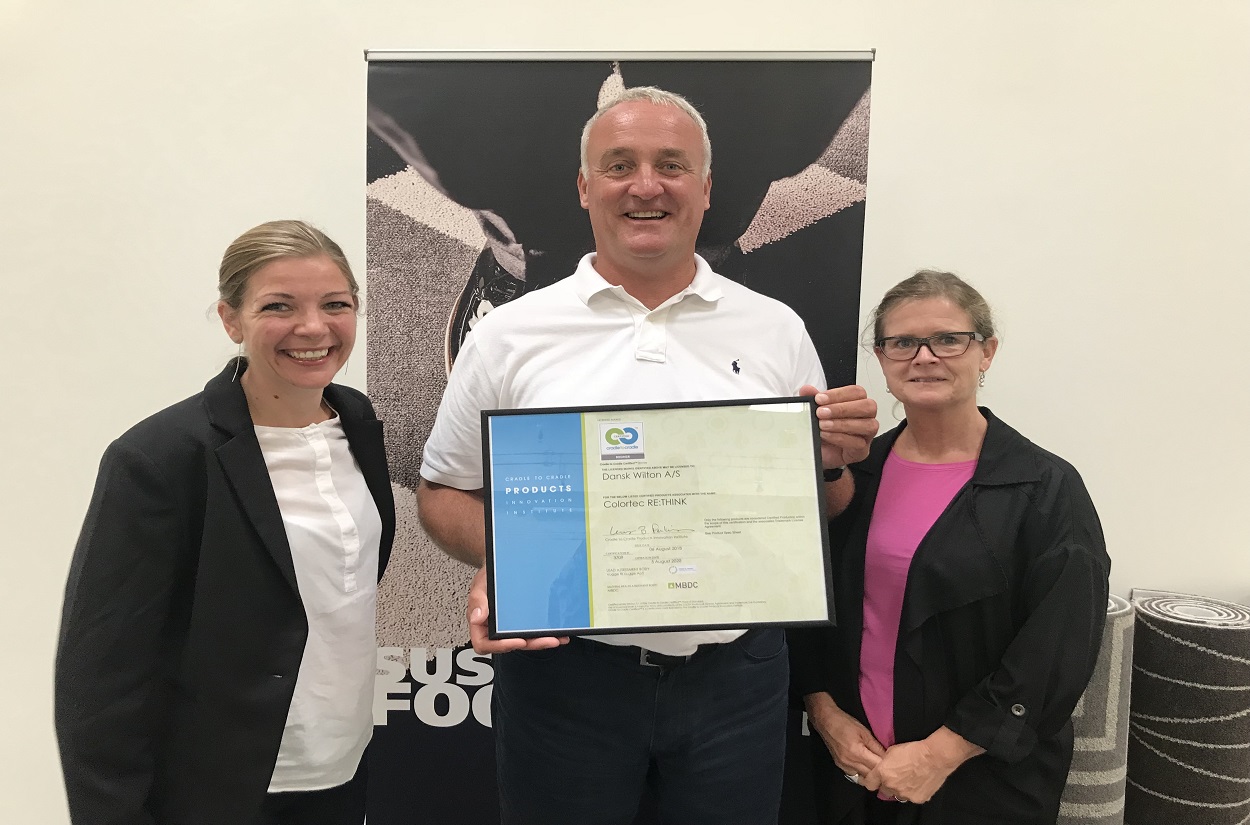 August 2018
Colortec RE:THINK – Cradle to Cradle CertifiedTM (Bronze)
Wir bestreben uns täglich, unser Unternehmen nachhaltig zu führen. Es ist nicht nur etwas, worüber wir reden. Wir handeln danach.
Jetzt können wir endlich das Cradle to Cradle Certified™ (Bronze) Stempel auf unseren Colortec RE:THINK Teppichlösungen verwenden. Colortec RE:THINK ist der weltweit erste und bisher einzige Cradle to Cradle Certified™ Colortec-Teppichboden auf dem Markt.
Es fühlt sich gut an, zu einem nachhaltigeren Hotel- und Gastgewerbe beitragen zu können.
Dies ist jedoch nur der erste Schritt auf einer Reise wo noch sehr viele weitere Schritte auf uns warten … Begleiten Sie uns auf dieser Reise.