NEWS /
Colortec RE:THINK – Cradle to Cradle CertifiedTM (Bronze)
RE:THINK your sustainable footprint
RE:THINK your sustainable footprint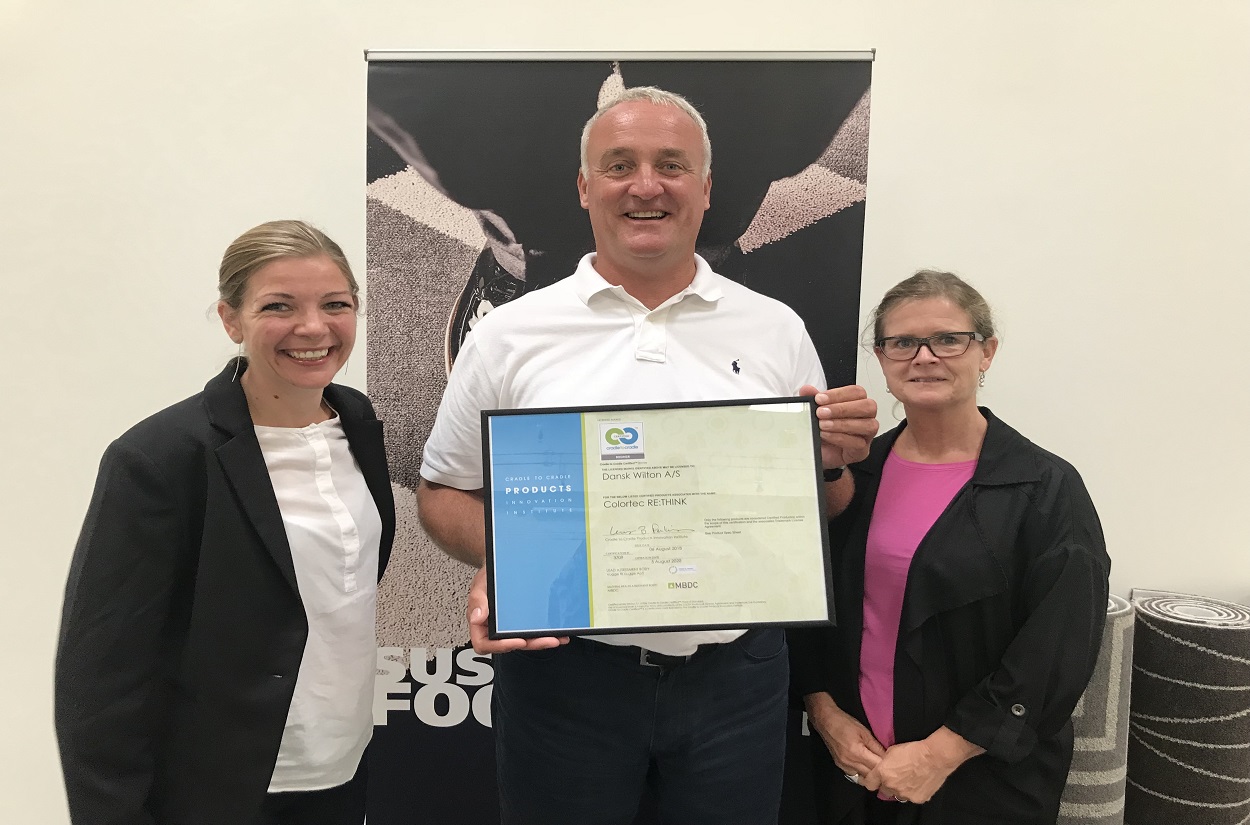 August 2018
Colortec RE:THINK – Cradle to Cradle CertifiedTM (Bronze)
We focus every day on running our business in a sustainable way. It is not just something we talk about; it is something we act upon.
Today, we are able to add the Cradle to Cradle CertifiedTM (Bronze) stamp on our Colortec RE:THINK carpet solutions. The world's first and up to now only Cradle to Cradle CertifiedTM Colortec carpet.
It feels good to contribute to a more sustainable hospitality industry.
However, this is just the first step on a journey with many more steps to come… Join us on this journey.