Colours and materials connect the inside with the outside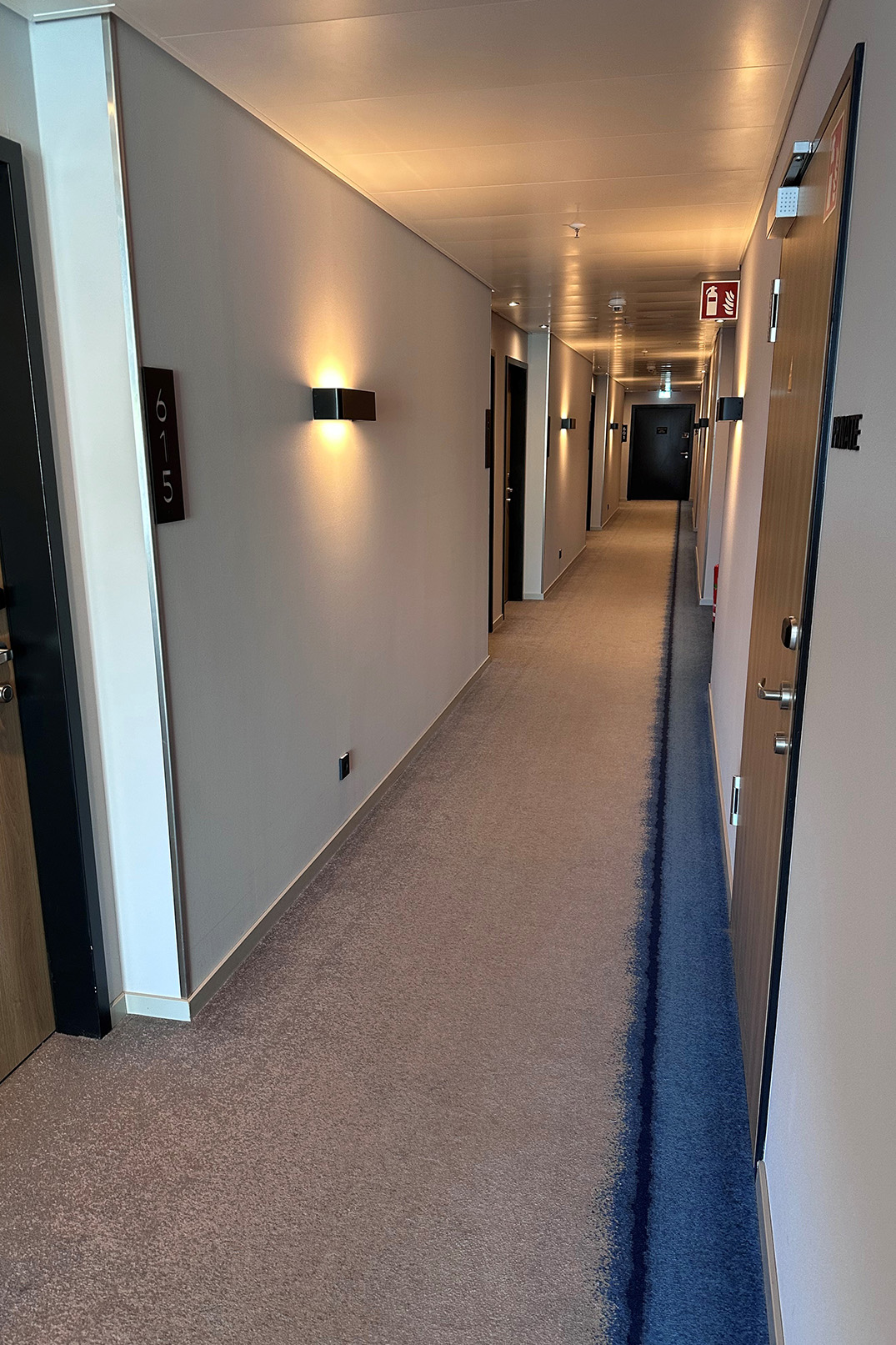 Photo © Courtyard by Marriott Freiburg
"Colours intoxicate me, even though I only use them sparingly and rarely intensively at work," admits Nicola Sigl.
However, if the interior designer uses color, then it becomes a stylistic device, for example as a color accent with a reference character. A telling example of this is the Courtyard by Marriott in Freiburg.
The interior design concept is based on the overall design of the Volksbank area surrounding the hotel and continues its external design idea inside.
The Hadi Teherani Interior team, valued for its intercultural designs, has developed an extraordinary carpet concept in collaboration with Dansk Wilton.
The design focuses on the connection to the location, sustainability and usability for the operator. Inspired by the "Freiburger Bächle," which connects the alleys and streets in Freiburg, a subtle watercolor was interpreted. Wonderful design solutions with soft transitions were created by the Dansk Wilton design team with great sensitivity and meticulousness.
The consistent concept for the Courtyard by Marriott Freiburg is based on tufted Colortec RE:THINK qualities for the rooms and corridors and individually designed area rugs for the lobby.
We are very pleased to support this challenging project from an environmental perspective with our Colortec RE:THINK solution.
A documented effort in terms of sustainability is one of the core values of the SV Hotel Group, who is the operator of the hotel. And the cradle to cradle certified carpet solution also meet the sustainability standards of the franchisor Marriott.
Sustainability is a central aspect for the complete area where the hotel is located, "The Volksbank area" has been awarded the preliminary gold certificate by the German Sustainable Building Council (DGNB).
Read more about Volksbank-Areal (German)
Carpet Facts
Project:
Courtyard by Marriott Freiburg
Architect:
Hadi Teherani
Carpet solution:
Dansk Wilton delivered custom designed Colortec RE:THINK carpets for rooms, public spaces, corridors.
Carpet specifications:
DW Colortec RE:THINK 1100 g/m2 with integrated felt backing for the rooms
DW Colortec RE:THINK 1500 g/m2 with integrated felt backing for the public spaces and corridors
DW Colortec RE:THINK 1500 g/m2 with integrated felt backing, individually manufactured as area rugs for public spaces
We would love to create carpets with you!
Tell us about your project and how we can support you