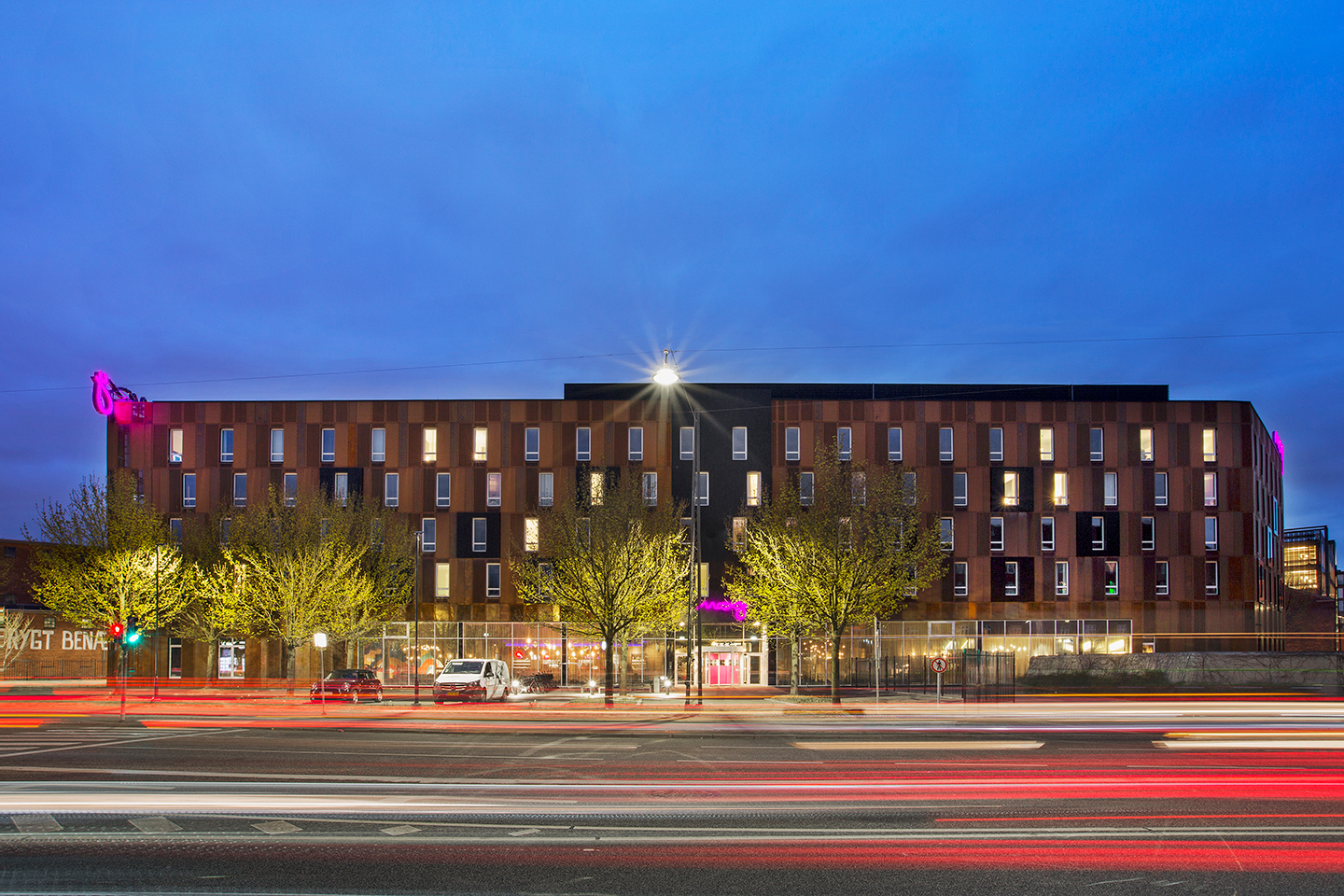 One of the most exciting new openings in 2019
Moxy Copenhagen has been named one of the most exciting new openings in 2019 by Forbes.
MOXY is Marriott's millennial-focused brand with a carefully considered hotel interior design that reaches out to the younger travellers and realizes the idea of "hotel living".
MOXY means affordable luxury, with a lively boutique hotel concept aiming to create an active young environment at the hotel, especially in the lobby area, which is the centre of social activity: The lobby is designed as an invitation to hang out, both if you travel alone and in groups. You find different seating possibilities, like comfortable sofas, lounge chairs with coffee tables, dining tables and chairs. In addition, of course a bar serving 24-7.
The interior has a Scandinavian sense of design, a modern and unique style. Not only in the lobby, but also in the comfortable rooms with Colortec carpets from Dansk Wilton installed. What a luxury!
MOXY Copenhagen has 228 rooms and is operated by Danish franchisee, Core Hospitality.
Read more about MOXY Copenhagen.
Pictures from Moxy Copenhagen