September 2015
"It is about raising awareness of carpet waste and how to benefit from it". We could not have put it better ourselves… The collaboration with Design School Kolding, a talent school for design students, focused on a very current theme – sustainability and recycling.
Our carpets are designed and produced to last many, many years, and this product quality, among other things, is the root of our pride. At the same time, we naturally work in an industry where design and renewal are important to both our customers and us. However, these two things can go hand in hand if we are able to find a business model where carpets that have reached their "End of Life" in one place can find a new life in a different context.
With this in mind, Dansk Wilton was visited by approximately 50 design students who were introduced to "our exciting world of carpet manufacturing". Just observing a Danish textile manufacturing company is very exciting for the young textile students. After the visit, the students returned to the school to begin a 48-hour workshop where they worked with carpet waste from our production.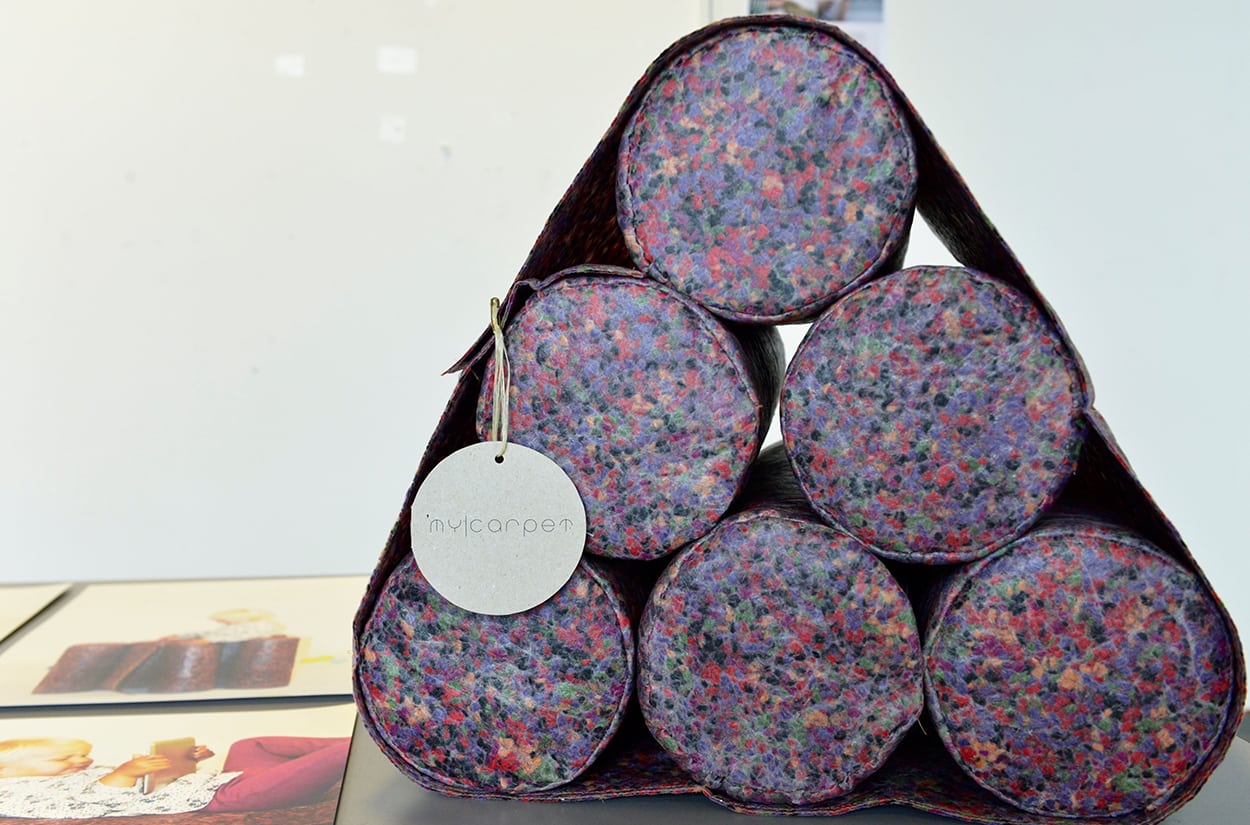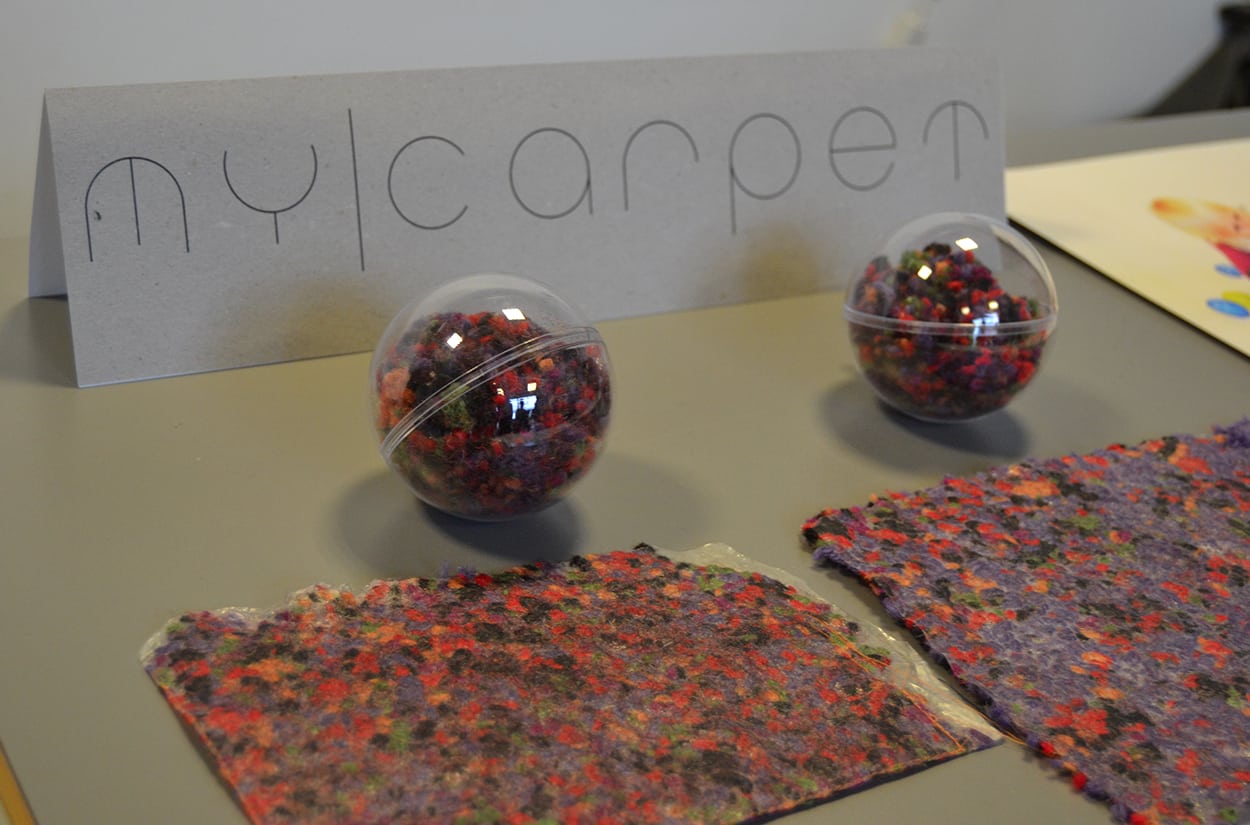 Creative Ideas and an Impressive Outcome
We were generally very impressed by the effort and the results that these young students achieved in such a short period of time.
Two groups were awarded DKK 5,000 each, and we invited one group to our headquarters to further elaborate on their idea. You could say that they left a definitive footprint…
Sustainable Design – a new way of thinking for design students
Today, the design students must always think ahead and consider how the product can be used and recycled years down the line. This is precisely what made the project interesting for the students at the Design School. "They gain experience on how to tackle complex problems, and they learn to design for a better future. We must find new ways and new strategies for how to get more out of our resources," said Helle Graabæk, Head of Textiles at Design School Kolding. 
At Dansk Wilton, we see the problem as a question of our position on the matter and of responsibility.