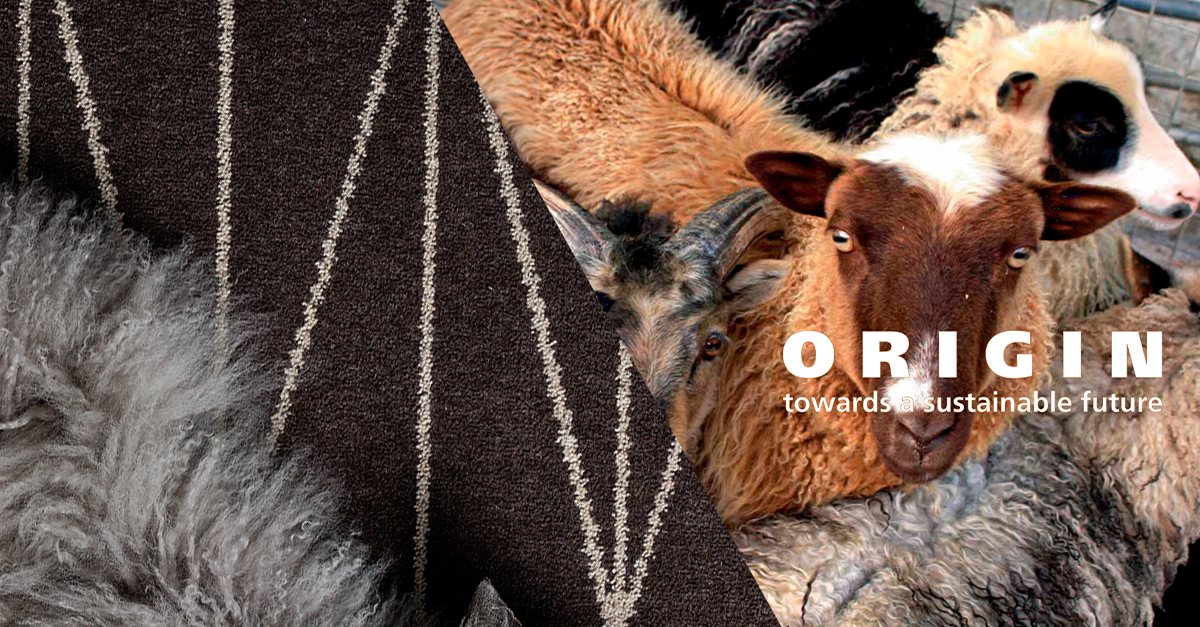 Back to the origin and towards a sustainable future
We seek originality and authenticity to an ever increasing extent. We seek out original, unique experiences at our destinations, but are keenly aware of the environmental impact we create. We do not want to live without the adventures, but prefer to act as responsibly as possible. We want to stay at hotels that make active, aware choices. We want our stays to be as ecoVfriendly and responsible as possible.
We also see the tendency to choose authentic interior design. We select genuine, straightforward materials for our living spaces, i.e. materials that are what they appear to be and embody what they are. Wood, stone, wickerwork, wool. Preferably from renewable resources. Preferably processed using such refined methods that the material looks as unprocessed and original as possible. And which are naturally produced under sustainable conditions. At Dansk Wilton we work towards sustainable carpet solutions and a sustainable future.

For our new product line, ORIGIN, we have been on a quest back to our origin V our core material – the WOOL.
Different breeds of sheep have different colours. By sourcing the natural undyed wool from black, brown, grey, golden and white sheep we have created a palette of 8 beautiful yarns, all created by mixing the raw wool V in different colours and from different sheep breeds.
The colour is mixed before the spinning process. It is a very meticulous process, done by hand, to ensure the right nuance.
A characteristic of the undyed wool is the natural colour variations which gives the yarn a beautiful heathered look, much like tweed. By avoiding dyeing the wool, we let the material show it}s unique original character.
ORIGIN – wool carpets with absolutely no dye
"The natural texture and colour variation in wool has inspired us to use undyed wool for our new DW ORIGIN Story.
The result is a beautiful range of designs V all made with undyed wool and with the luxurious addition of twist yarn as an interesting design element. The colour scale is naturally limited, but the possibilities are numerous and the result is very elegant and interesting carpet designs."
– DW DesignTEAM