Dansk Wilton at Innovation Lounge
Our sustainable carpet solution Colortec ORIGIN is represented at Innovation Lounge in Miami.
Watch the video and learn how you can benefit from the Innovation Lounge.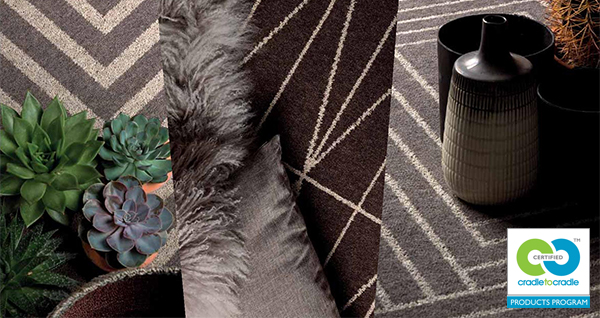 A Cradle to Cradle CertifiedTM carpet solution
Our constant focus on sustainability has resulted in our latest product, Colortec ORIGIN – a sustainable carpet solution with absolutely no dyes.
The Colortec ORIGIN carpet solution is targeted interior designers, architects and operators in the hospitality industry that have a high focus on responsible consumption, without compromising on aesthetics.
The carpet solution is Cradle to Cradle Certified and made of a yarn blend of 80% wool and 20% nylon which ensures a high durability.
It has just been announced that Colortec ORIGIN is the winner in one of the categories in MaterialPREIS 2020.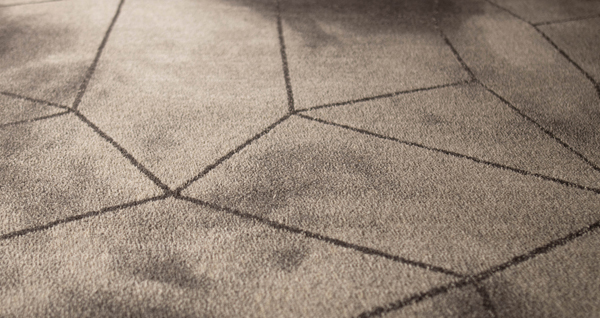 The carpet design at Innovation Lounge
The carpet we have created for the bar area at Innovation Lounge is made from a combination of Colortec ORIGIN and DW TWIST. By avoiding dyeing the wool we keep the original character in the material, which gives the carpets a beautiful natural look.
DW TWIST means that the yarn we have used for the geometric lines are slightly more twisted, which causes a higher reflection of the light and makes the lines brighter than the rest of the carpet.
In the latest review of Cruise & Ferry you will find a short article of Innovation Lounge including the Colortec ORIGIN carpet we have provided.
How can I assist you?
Whether you have questions regarding Cradle to Cradle, Colortec ORIGIN or how we can add value to your next project, feel free to send me an e-mail:
mac@dansk-wilton.dk.
I look forward to hearing from you!
Mads Agerholm
Export Manager