#CSIE19 – Meet us in Miami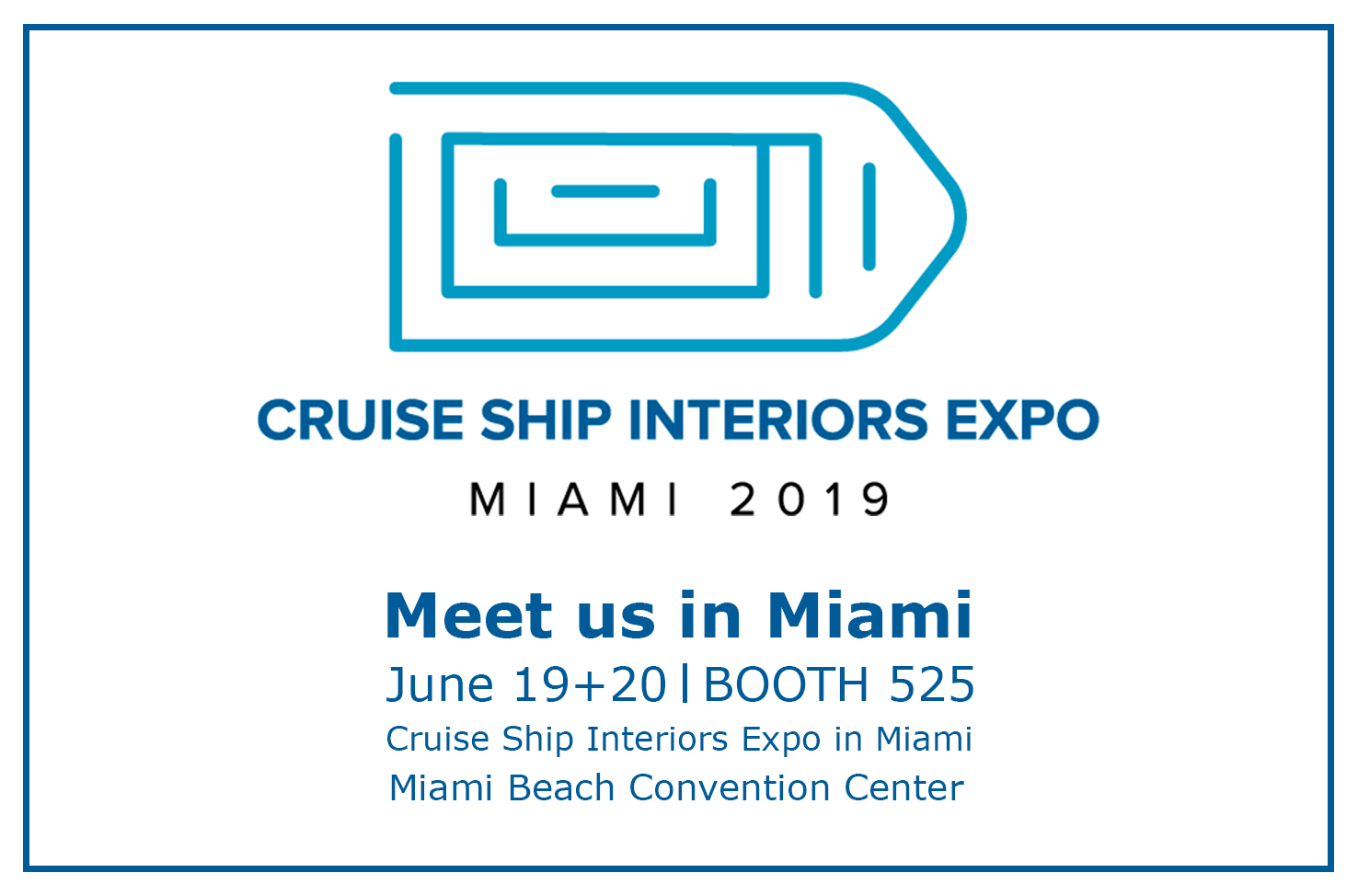 May 2019
#CSIE19 – Meet us in Miami
June 19+20 | BOOTH 525
Cruise Ship Interior Expo in Miami,
Miami Beach Convention Center
Get your free exhibition and conference pass here.
3 good reasons to visit us:
New Concept – ORIGIN… towards a sustainable future
We see the trend to prioritise authentic interior design. We furnish our living spaces with genuine, straightforward materials. Materials that are what they appear to be and embody what they are. In our ORIGIN product line, we have been on a quest back to our origin, our basic material, the WOOL. Be inspired by carpets made with undyed wool in nature's own colour variations. ORIGIN is launched at the show in Miami!
Colortec RE:THINK
Colortec RE:THINK is our Cradle to Cradle CertifiedTM Bronze carpet solution. We have set out on a target- oriented journey towards a sustainable world, with a strong focus on rethinking what we do. We are determined to contribute to the development of environment friendly solutions in the hospitality industry. Read more about Colortec RE:THINK.
Sustainability in Design & Operations
Sustainability should be an integral part of the Business Plan; implementation of sustainability goals impacts all parts of the business, and influences daily decision- making in sustainable cruise ship interiors design. This session will cover what that means in practice.
Showcase: Cradle to Cradle – Philosophy for Dansk Wilton followed by a panel discussion. Wednesday, June 19, 2019 – 12:50 PM to 1:50 PM. View the conference agenda.